Ceramic Filter Egypt Aluminium Smelter
Ceramic Filter Egypt Aluminium Smelter is used in the purification process of aluminum ingot and aluminum rod casting process, which can improve product quality and reduce costs. Ceramic plate filters are widely used in North Africa. In order to achieve the best filtering technology, the reasonable configuration of the filter is very important.
Ceramic foam filter Dimension
660x660x50(26 inch)
584x584x50(23 inch)
508x508x50(20 inch)
432x432x50(17 inch)
381x381x50(15 inch)
305x305x50(12 inch)
228x228x50(9 inch)
178x178x50(7 inch)
Ceramic foam filter Pore Size (PPI): 10/20/30/40/50/60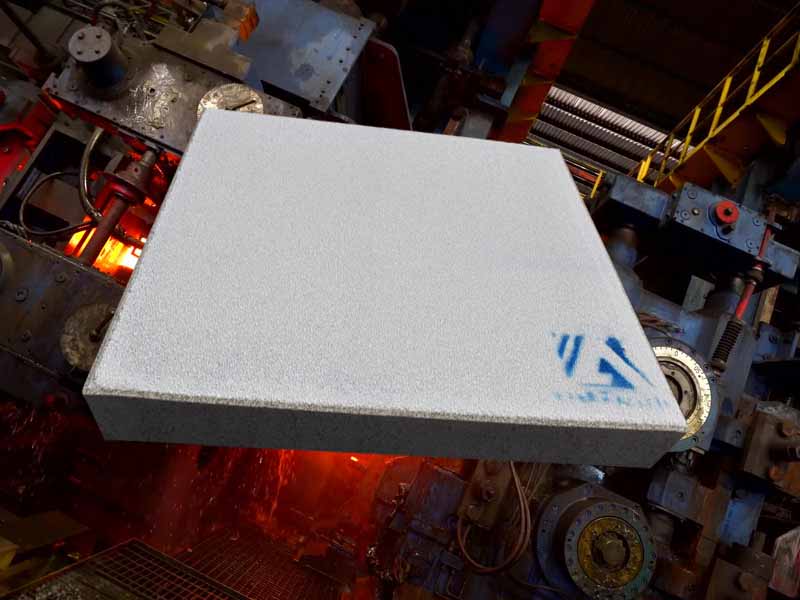 30ppi 40ppi Foundry Filter is the most commonly used Ceramic Foam Filter in China in the aluminum casting industry.
Ordinary aluminum casting usually uses 10-40ppi ceramic filter plates.
Aviation and high-quality aluminum materials usually use 30-60ppi ceramic filter plates.
In order to produce high-quality aluminum products, the recommended process configuration for deep filtration: is a vacuum device + deep bed filtration device + ceramic filter.
Ceramic Filter Egypt Aluminium Smelter is used before casting to avoid the loss of media due to deep filtration, causing a large amount of impurities to accompany molten aluminum casting, resulting in a lot of waste.
According to the production and production schedule, consider the corresponding deep-base preheating method (online or offline).
The process configuration recommendations for using tubular filters: gas degassing device + tubular filters (at least two in parallel), most of the aluminum processing enterprises in Japan adopt this arrangement.
In order to achieve energy saving and emission reduction and form an "aluminum electrolysis" industrial chain, some enterprises use aluminum electrolysis as raw materials for alloy production.
Due to the complex impurity composition of electrolytic aluminum and more non-metallic slag, it is recommended to use a ceramic filter device in front of the tubular filter.
Metal defects cause aluminum processing deformation and damage to the mechanical properties of the final product cannot be ignored. Therefore, it is necessary to pay attention to the purification treatment of the aluminum melt. Before the filter is used, the gas and slag content is too high, which will cause the foam ceramic filter to block. Therefore, adding a vacuum device before filtering can make the aluminum liquid purification process smoother.
On January 25, Egyptian State-owned Enterprise Minister Hisham Tawfik announced that the Egyptian government is preparing to implement the Egyptian Aluminum Company (Egyptalum) upgrade project. The feasibility study of the project is expected to be completed in mid-2021.
The project includes replacing old parts in two phases and adopting new energy-saving technologies to reduce power consumption, with a view to increasing the company's production capacity to 250,000 tons/year.
In addition, six companies including China Aluminum, Italy Endeco, German Global Foundry Engineering (GFE), and Consulting Engineering Group (CEGMAS) have submitted technical tenders to develop and implement a feasibility study for a new automobile wheel production line.
Egyptian Aluminum Company is a listed state-owned aluminum company in Egypt and the largest aluminum manufacturer in Egypt, with a built-up capacity of 320,000 tons per year.