Ceramic Filter Egypt Aluminium Industry is widely used in aluminum ingot and aluminum rod foundries in North Africa. The role of the cast filter is to make the turbulent molten aluminum stable, uniform and clean after passing through the honeycomb pores of the ceramic foam.
This significantly reduces the scrap rate of castings (caused by impurities in molten aluminum), thereby saving production costs.
Engineers from Egyptalum introduced that Ceramic Filter Egypt Aluminium Industry is mainly used in foundries and foundries to filter aluminum and alloys.
The cast filter has excellent wear resistance and corrosion resistance of molten aluminum, can effectively remove impurities, reduce trapped gas, provide laminar flow, and the filter metal is significantly cleaner.
Clean metal can produce higher quality castings, less scrap and fewer inclusion defects, all of which help increase profits.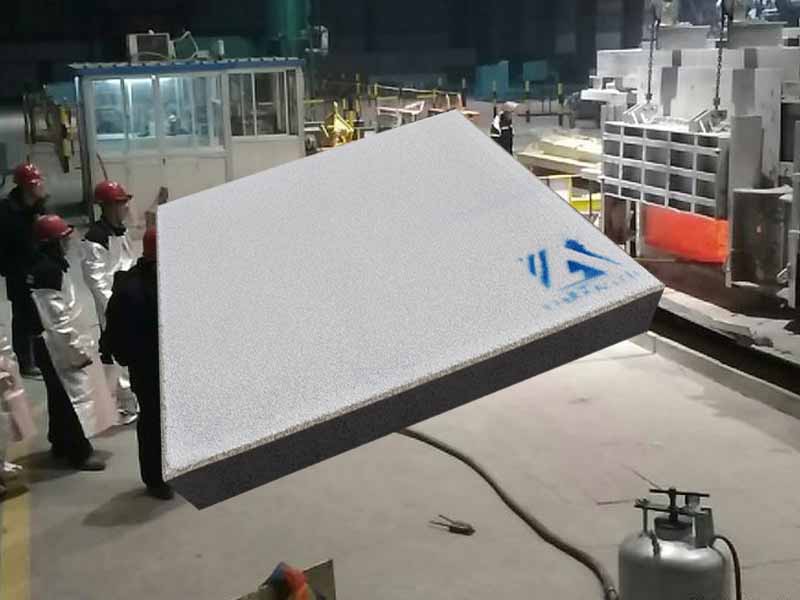 When the molten metal is blocked in the mold, the impurities will automatically separate. The remaining impurities after treatment are larger than the filtered 3D conductive channel and will be removed by surface filtration.
The internal filtering function can remove fine impurities. The porosity of the ceramic foam filter is very high, which can calm the metal turbulence, especially the skeleton frame structure can make it stable. The vortex can generate bubbles and remove some impurities. Our products can prevent rotation.
The ceramic foam filter is a high-aluminum phosphate-free product with high porosity and chemical mechanical stability, excellent heat resistance and corrosion resistance to molten aluminum.
When filtering molten aluminum, it can effectively remove impurities, reduce trapped gas, and provide laminar flow. It is the first choice for filtering molten non-ferrous metals.
Ceramic foam filters are widely used to filter molten aluminum in primary aluminum and secondary aluminum foundries. It is also used as a filter medium in gas-liquid and solid-liquid separation projects.
30ppi 40ppi Foundry Filter is the most commonly used ceramic foam filter in the aluminum casting industry.
Ordinary aluminum casting usually uses 10-40ppi ceramic filter plates.
Aviation and high-quality aluminum materials usually use 30-60ppi ceramic filter plates.
1. Choose 10-25ppi for casting
2. Choose 30-60ppi for semi-continuous casting, and choose 50, 60ppi for high-quality aluminum profiles or plates.
3. Use 50-60ppi for continuous casting and rolling
Aperture selection
Continuous casting and rolling: 40~60ppi
Gravity casting: 10~30ppi
Semi-continuous casting: 30~70ppi
High-quality aluminum or plate: 40~90ppi
Chinalco/Rusal/Aluminium France/Egyptalum/Iralco/Inalum Designated Cooperative Brand
34 National Aluminium Factories are Using Adtech
Adtech – Pyrotek'S Strong Competitor in China
100+ Containers Provide Filtration Solutions for Various National Aluminium Plants
Provide Molten Aluminium Filtration Solutions for B&R National Aluminium Plants
Provide Molten Aluminium Filtration Solutions for G7 National Aluminium Plants
Provide Molten Aluminium Filtration Solutions for Aluminium Plants In Asean Countries
Provide Molten Aluminium Filtration Solutions for Aluminium Plants In Eu Countries
Establish Supplier – Chinalco/Rusal/Aluminium France/Egyptalum/Iralco/Inalum
Provide Filtration Solutions for 10 Million Tons of Molten Aluminium Each Year