Ceramic Foam Filter Bratsk Aluminium Smelter filters and purifies the aluminum melt through the tortuous path inside, and purifies the aluminum alloy liquid. After filtration, the viscosity of the aluminum alloy liquid decreases, and the fluidity of the aluminum alloy liquid increases by 10%-15%.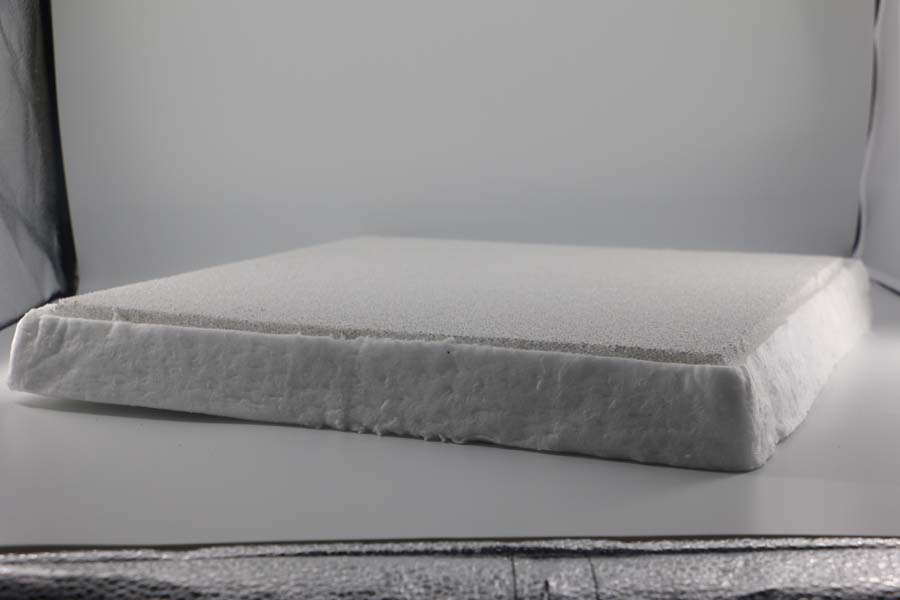 On August 22, 2018, the future home of Braidy Industries' aluminum plant in Ashland, Kentucky. An aluminum company that plans to build a $1.7 billion factory in Appalachia is building a partnership with a Russian company that has only recently faced U.S. sanctions.
Rusal giant Rusal hopes to invest US$200 million in an aluminum rolling mill that Braidy Industries intends to build near Ashland, Kentucky.
Rusal stated that it will assume a 40% ownership share of the plant in exchange for investment. Braidy Industries will hold another 60% of the shares.
The aluminum giant of the Russian Federation UC Rusal announced on Thursday that it has pledged to install more than 20 sophisticated dry gas cleaning systems (DGCS) in the company's aluminum smelters over the next five years.
The company stated that the DGCS project of using its internally developed DGCS device to transform the smelter started in 2016. In addition, the new DGCS developed by Rusal-SibVAMI (Irkutsk) and Rusal ITC (Krasnoyarsk) has been installed at the Bratsk aluminum smelter and launched last month. RUSAL has established DGCS in the industrial bases of Selekhov and Novokuznetsk.
RUSAL listed a total of 17 additional DGCS units in its 2020-2024 environmental plan. The locations to receive the new DGCS are the aluminum smelters in Bratsk, Novokuznetsk and Irkutsk.
Ceramic Foam Filter Bratsk Aluminium Smelter can effectively control the oxidized inclusions in the melt to improve the quality of cast rods and rolled plates. It has become a common goal pursued by the metallurgy, casting and material industries of all countries.
Bratsk Aluminium Smelter Buy Ceramic foam filter from sales@adtechamm.com
UC Rusal plans to install more than 20 state-of-the-art dry gas cleaning systems (DGCS) in its smelters by 2025. These advanced systems were developed by the company's design and science department, and the new equipment will enable the company to capture more than 99.5% of hydrogen fluoride and solid fluoride.
"Thanks to our patented design solution, this project is truly unique, enabling Rusal to complete the transition to use our own dry gas cleaning system as part of our EcoSøderberg technology implementation," said Victor Mann, Technical Director of Rusal. "This innovative new technology is superior to existing foreign similar products and provides outstanding performance in terms of Rusal's sustainability footprint and overall efficiency characteristics."
The project to transform the Rusal smelter with its own DGCS was launched in 2016, and the system is being implemented in the company's industrial bases in Selekhov and Novokuznetsk. In October 2019, the Bratsk Aluminum Smelter put into production another DGCS, developed and manufactured by the design and scientific departments of Rusal-SibVAMI in Irkutsk and Rusal ITC in Krasnoyarsk. It is expected that another 17 DGCS will be assembled and put into operation in Bratsk, Novokuznetsk and Irkutsk aluminum smelters.