AirSlip Air Casting Technology
Air Casting Technology produces the highest quality billets, known for their smooth surface finish, small shell zone, and uniform-grain structure — the world standard for billet quality.
The AirSlip process uses an optimized mold length, faster casting speed, individual water jets and a unique air-cushion to minimize heat extraction through the mold and enhance secondary cooling. The direct chill (DC) casting process extracts heat through two mechanisms: first through the mold wall as the molten metal contacts it, and secondly through direct contact (or "direct chill") with a specifically designed water pattern as the semi-solidified billet exits the mold.
Very little mold cooling occurs with AirSlip mold technology, leaving the majority of the heat extraction to direct water quench. This leads to a shallow sump and a very thin-shelled, uniform-grained billet with excellent surface smoothness and high pit recoveries for casters.
AirSlip Air Casting Technology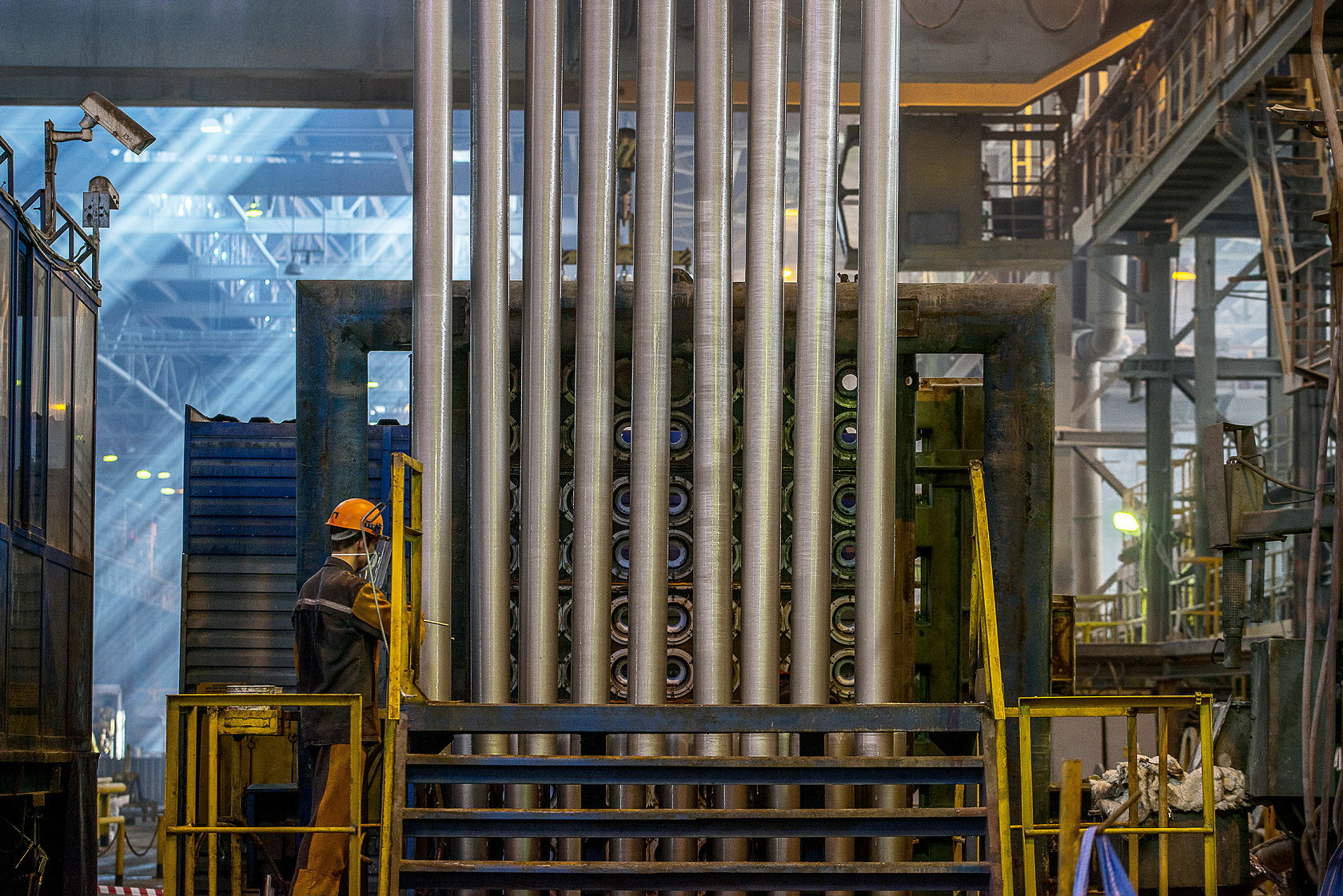 AirSlip Air Casting Technology Features and Benefits
AirSlip billet is the world standard for quality
Enhanced mold geometry dramatically increases cooling rate
Robust construction – The AirSlip mold is precision machined from a single piece of aluminum
Fast casting speeds and low maintenance
Faster extrusion speeds resulting from small shell zone
Environmental benefits:
Minimal oil consumption reduces the need for expensive, complex oil cleaning systems
Minimal water use reduces plant water system costs
Shorter homogenization cycle reduces energy consumption