Molten Aluminum Filter Bengal Aluminum effectively removes various micron-level aluminum water inclusions, so that the aluminum water becomes a smooth laminar flow, which is conducive to the casting of aluminum rods and ingots.
Alumina ceramic foam filter has good mechanical strength and chemical stability as well as excellent aluminum corrosion performance.
Strictly control the pore size and pore size to obtain a stable filtration effect.
The ceramic foam filter plate is surrounded by a sealed ceramic fiber gasket, which helps to seal the filter to the CFF Casthouse and ensure that there is no side flow of liquid metal.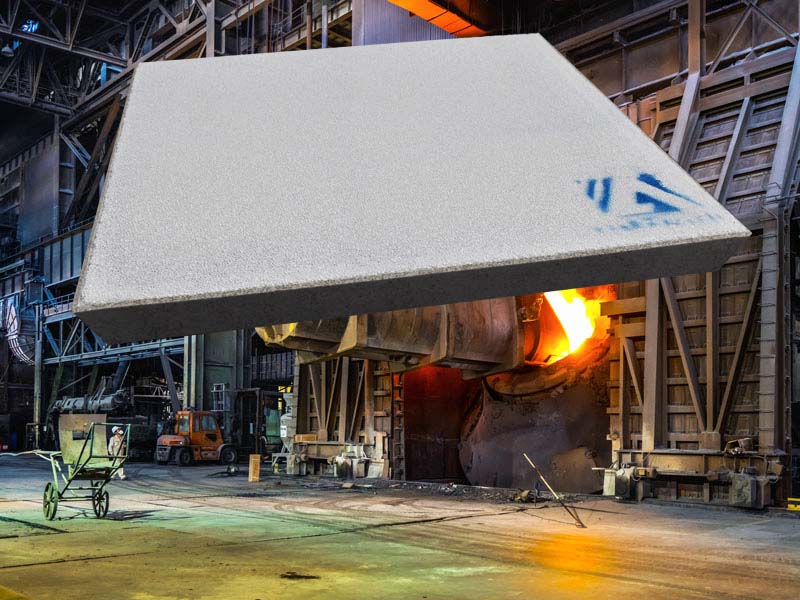 Molten Aluminum Filter Bengal Aluminum is mainly used in the purification process of aluminum and aluminum alloy production. It has the following advantages
1. Reduce a lot of impurities, eliminate bubbles, and reduce product surface deformation.
2. Improve density and strength, and improve toughness.
3. Increase product remanufacturing function. Such as extending the use time, reducing the manufacturing cost, and improving the surface quality of the replica.
4. Improve productivity and reduce waste by 60%-80%.
As a professional foam ceramic filter manufacturer, AdTech focuses on providing online degassing filtration equipment with stable quality and continuous technological improvement. We have been committed to providing customers with qualified products and professional services. Today, the sales network is spread all over the world, and the products have been exported to more than 30 countries and achieved good results.
Chinalco/Rusal/Aluminium France/Egyptalum/Iralco/Inalum Designated Cooperative Brand
34 National Aluminium Factories are Using Adtech
Adtech-Pyrotek'S Strong Competitor in China
100+ Containers Provide Filtration Solutions for Various National Aluminium Plants
Provide Molten Aluminium Filtration Solutions for B&R National Aluminium Plants
Provide Molten Aluminium Filtration Solutions for G7 National Aluminium Plants
Provide Molten Aluminium Filtration Solutions for Aluminium Plants In Asean Countries
Provide Molten Aluminium Filtration Solutions for Aluminium Plants In Eu Countries
Establish Supplier-Chinalco/Rusal/Aluminium France/Egyptalum/Iralco/Inalum
Provide Filtration Solutions for 10 Million Tons of Molten Aluminium Each Year