Foam Ceramic Filter Elval Aluminum is specially developed by AdTech to purify molten aluminum. The molten aluminum flows through the three-dimensional structure of the tortuous and porous foam, and the tiny impurities are trapped, adsorbed, deposited and firmly adhered to the pore walls. The micron-level impurities in the molten aluminum are filtered and the aluminum sensitive problem is solved. Link to internal defects.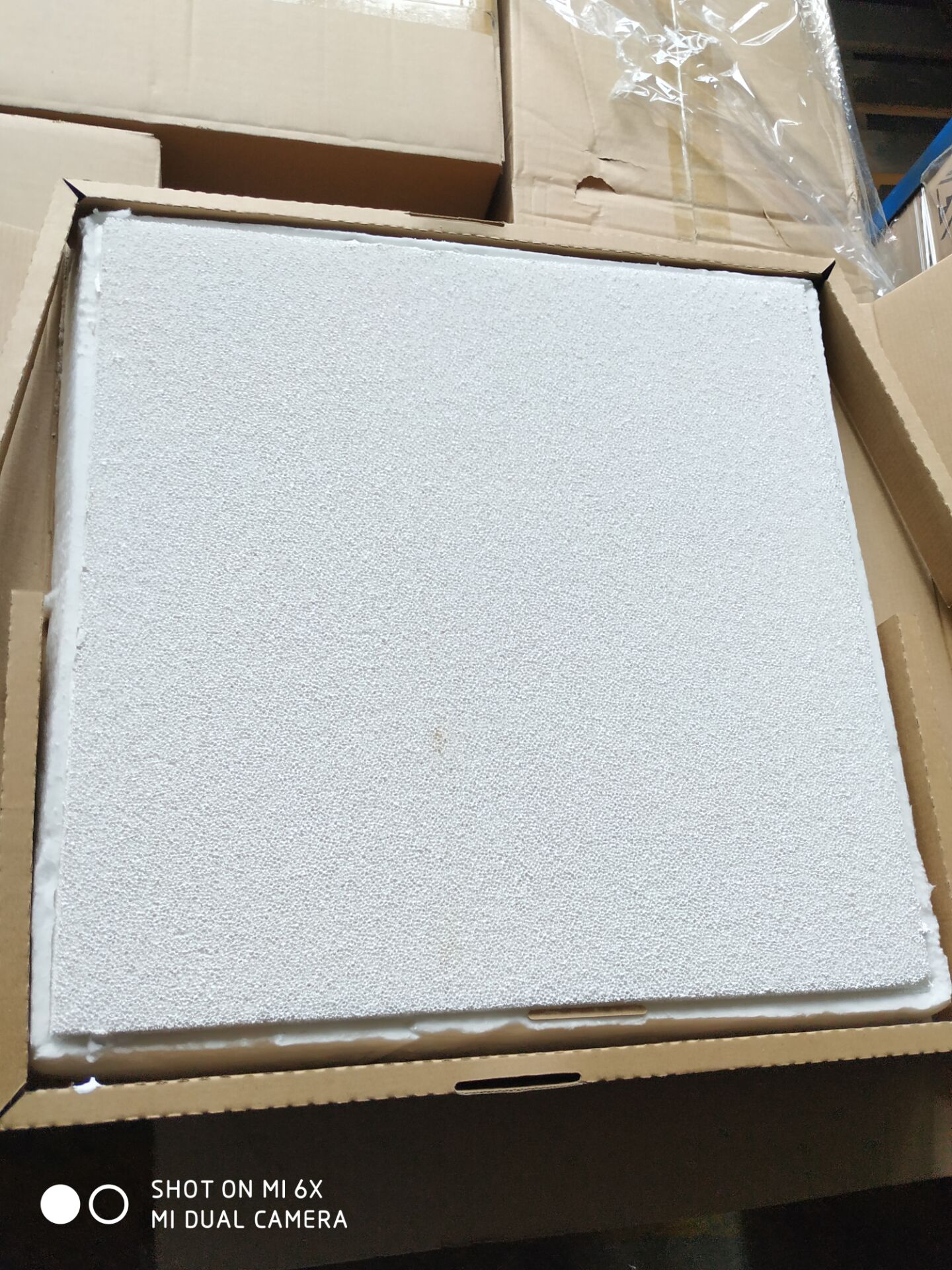 The Elval Aluminum plant used 100% scrap to produce alloy 6063 as a control experiment.
It was found that a large number of non-metallic inclusions were removed from the aluminum ingot filtered by Foam Ceramic Filter Elval Aluminum. The extrusion test shows that for the same surface quality, the extrusion speed of the extruded filter cotton is increased by 20%, the extrusion force is reduced by 3%, and the overall output should be increased by 15%.
The experiment also shows that even at a higher extrusion temperature, the average surface roughness of the profile treated by the expanded ceramic filter plate is reduced by about 10%.
In summary, the application of 6063 aluminum liquid filtration can effectively remove various inclusions in the aluminum liquid, greatly improve the cleanliness of the metal, thereby helping to improve product quality and reduce costs. The productivity has been improved at multiple levels, the operation is simple, the process is easy to control, does not require excessive investment, and it is worthy of disclosure and application.
This product is suitable for all aluminum manufacturing departments, including the production of thin plates, strips, foils, bars, tubes, wires, extrusions, forgings, primary aluminum ingots, secondary aluminum ingots and even continuous casting billets.
Vantaggi del filtro in schiuma ceramica allumina
1. Ad alta resistenza, non facile da far cadere scorie;
2. Alta porosità aperta e struttura dei pori uniforme;
3. La dimensione dei pori è la stessa e la portata dell'alluminio fuso è stabile durante il passaggio;
4. Ci sono molte varietà, da 7 pollici a 26 pollici, e la dimensione della maglia va da 20ppi a 60ppi;
5. Riscaldamento, facile da usare, solo bisogno di usare e sostituire, senza danneggiare il rivestimento interno della scatola del filtro;
6. Possono essere forniti cotone ignifugo e bordo in cotone espanso.