Ceramic Foam Filter Cff-A For Aluminum Casting
Ceramic Foam Filter Cff-A using good portiforium foam and high purity ceramic as raw material, can removes non-metal solid mixture from molten aluminium and aluminium alloy fusant effectively in your aluminium casting industry.
Ceramic Foam Filter Cff-A Advantages:
even aperture, high porosity, proper sinter, high strength of anti-flexing and anti-compression, effective filtering.
Adtech Ceramic Foam Filter Cff-A:
It is widely applied to the aluminium fusant filter equipment of continuous casting, half-continuous casting, gravity casting, and low pressure casting.
Alumina ceramic foam filters are different from aperture specifications from 20 to 50ppi, with different sizes and shapes.
Ceramic Foam Filter Cff-A
1.Certificates :SGS ISO9001 ISO14001
2. Low thermal conductivity , Good heat-insulating performance, Nonwettable by molten aluminum
3. Size Range & Specification :600/800/1200×400/450/600×10/20/40/50 /60/80/100mm
4. Used for all kinds of All kinds of refractory and insulation conditions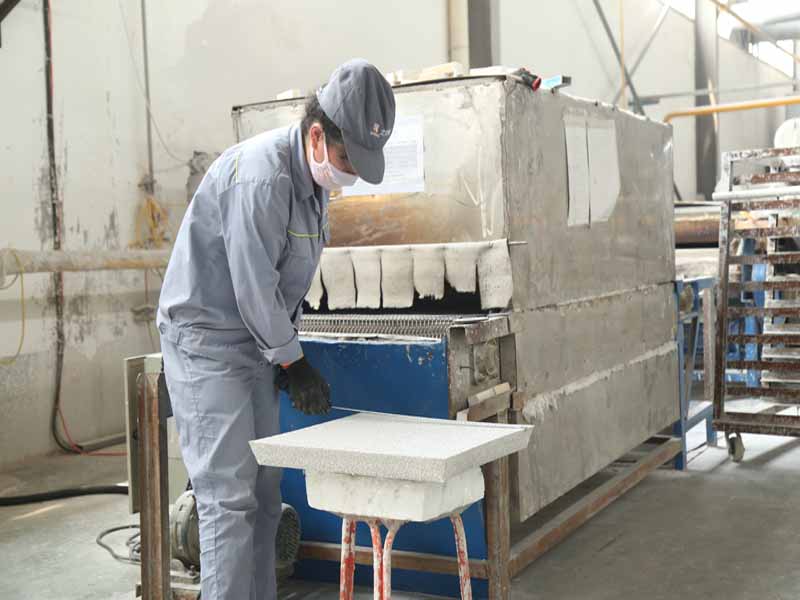 ADTECH keeps focusing on the manufacture of the metallurgical material.
ADTECH is one pioneer following by the International Enterprise, who keeps focusing on the manufacture of the metallurgical material.
1.Ceramic Foam Filter
2.Degassing Unit
3.Filter Box
4.Hot-top casting series
5.Roll casting nozzle
6.Flux series
7.Other Metallurgical Material