Top 10 Alumina Companies in the World
The dynamics of the global alumina industry has undergone a sea-change over the last five years. Driven by a humongous demand for aluminium in China, followed by other growth areas such as the Middle East and India, bauxite production and alumina refining capacity has increased immensely across the major alumina producing regions of the world.
According to CRU's Bauxite and Alumina Long Term Market Outlook (2016 edition), the Global alumina capacity is forecast to grow by 29.6% over the next ten years, reaching 179.6 million tonnes by 2024. Capacity expansion of metallurgical grade alumina, primarily in China, is projected to be the main driver for this growth. China's net alumina investment requirement is expected to peak in 2025 at 10 million tpy, while the world ex. China is forecast to require 15 million tpy of net new alumina capacity over the period till 2040.
ADTECH keeps focusing on the manufacture of the metallurgical material.
ADTECH is one pioneer following by the International Enterprise, who keeps focusing on the manufacture of the metallurgical material.
1.Ceramic Foam Filter
2.Degassing Unit
3.Filter Box
4.Hot-top casting series
5.Roll casting nozzle
6.Flux series
7.Other Metallurgical Material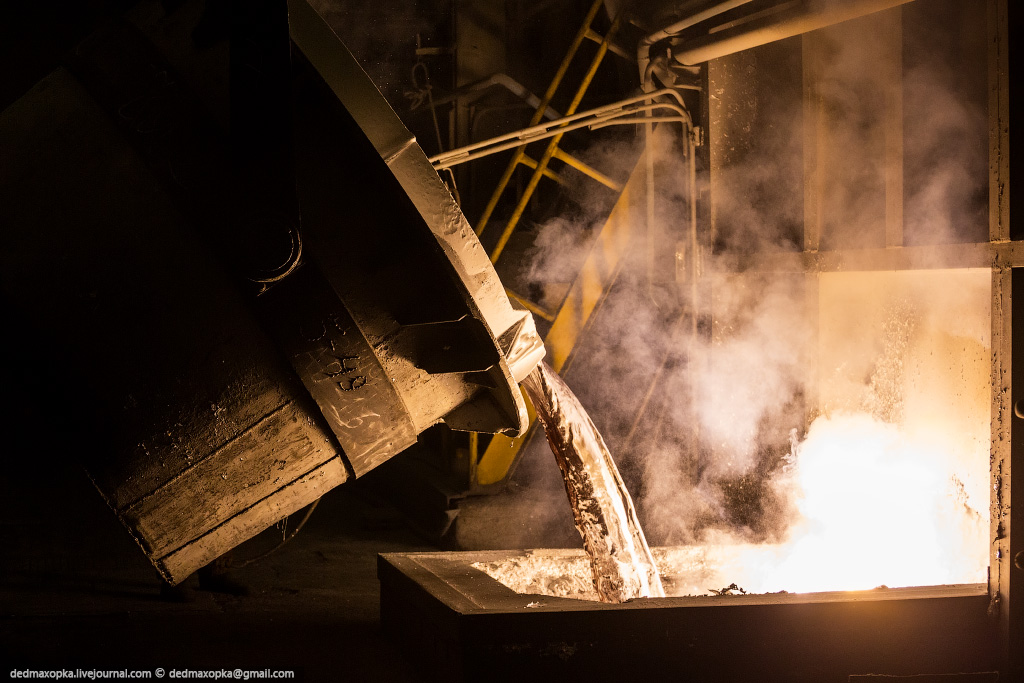 Following are the Top Ten Alumina Companies in the World:
(Please note the listing is based on the latest production results as sourced from reliable industry sources).
1. Chalco (China) – Aluminum Corporation of China Limited is China's largest alumina producer in the world. Aluminum Corp of China (CHALCO), the country's biggest producer of alumina and primary aluminium, posted profits of 330 million yuan ($49.4 million) during the first half of the year, the highest level in almost five years, attributed mostly to the reduction in the CoP of alumina and aluminium.
2. Xinfa (China) – Shandong Xinfa Aluminium Group is another key player in the China alumina industry, currently leveraging on the robust demand for the mineral in the domestic market. According to a recent industry report, China's alumina output in 2016 is expected to reach 61 million mt, up 5.2% from realized output of around 58 million mt in 2015. The forecast figure was also up 17.3% from the 52 million mt produced in 2014 and up 30% from from 47 million mt in 2013, Antaike figures showed.
3. Hongqiao (China) – China Hongqiao Group, the world's largest aluminium producer by capacity, formally commenced its 1 million tonne per annum alumina production line in Indonesia's Borneo on Saturday, in a bid to boost the production capacity cooperation between China and Indonesia.
The production line is part of the 2 million-tonne-a-year smelting plant with a total investment of 1 to 1.5 billion U.S. dollars which is operated by PT Well Harvest Winning Alumina Refinery, a joint venture which Hongqiao holds a 56 percent stake. The alumina produced at Hongqiao's Indonesia facility will be mainly used to supply the raw material needs of Indonesian local smelters while the remaining will be exported to China, the Middle East and other regions.
4. Rusal (Russia) – UC RUSAL, a leading global aluminum producer, reported a total production volume of 1,865 thousand tonnes of alumina during the quarter ended September 30, 2016. . Russian operations represented 36% of the total output, totaling 665 thousand tonnes. 9M16 alumina output totaled 5,589 thousand tons (+1.7% YoY). The production increase largely came from the Russian operations performance where output increased 3.9% YoY, amid higher utilization rates.
The company has recently completed the sale of Alumina Partners of Jamaica (Alpart) to the Chinese state industrial group, Jiuquan Iron & Steel Co. Ltd. (JISCO) for $299 million in cash. Before the suspension of operations at Alpart between 2009 and 2015, annual production capacity of the complex was 1.65 million metric tons (mt) of smelter-grade alumina.
5. Rio Tinto Alcan – Rio Tinto Alcan owns Yarwun alumina refinery and Queensland Alumina Ltd (QAL) in Queensland, Australia. While Yarwun represents Rio Tinto's first 100% owned and operated alumina refinery, QAL is jointly held by Rio along with Rusal. QAL has an annual capacity of 3,950,000 tonnes of alumina.
Yarwun improved its production by 44,000 tonne during the quarter ended September 30, compared to the same period last year, taking it to 747,000 ton of alumina. This takes its year to date production to 2,355,000 ton, an increase from 2,087,000 for nine months in 2015. Yarwun exports its alumina to customers in Australia and overseas, including the Middle East.
Top 10 Alumina Companies in the World
6. Alcoa (U.S) – Alcoa was the top alumina producer last year, with a strong first-quarter cost position on the global cost curve. Notably, Alcoa's Alumina segment reported lower revenue in 3Q16 compared to 2Q16. The segment's 3Q16 revenue was negatively impacted by lower alumina prices. The Alumina segment reported a third-party realized price of $287 per metric ton in 3Q16, compared to $304 per metric ton in 2Q16. According to Market Realist analysis, higher alumina prices should boost the newly formed upstream company Alcoa's near-term performance.
7. Norsk Hydro (Norway) – Based in Norway Hydro is a vertically integrated aluminium company having alumina refining operations in Norway. In FY2015, the combined underlying EBIT of the Bauxite & Alumina division stood at NOK 2,421 million against a total revenue of NOK 87,694 million. As per the latest company update, Norsk Hydro reported record-high alumina production in the third quarter of 2016.
Annualized production volume at Hydro Alunorte reached a record 6.5 million mt per year, exceeding name-plate capacity of 6.3 million mt per year. Hydro Paragominas also increased the production after lower production last quarter due to ball mill maintenance.
8. South 32 (Australia) – The globally diversified metals and mining company South32 holds an 86 per cent interest in Worsley Alumina- one of the leading alumina refiners of Australia. As of 2016 latest available data, the company produced 5.3 million metric tonnes of alumina.
According to the International Aluminium Institute, Australia produced 20.7 million tonnes of alumina in 2014 and 20.3 million tonnes in the year 2015. For the year 2016, Australia produced 15.6 million tonnes of alumina till date.
Top 10 Alumina Companies in the World
9. AWAC (Australia) – Alcoa World Alumina and Chemicals – also known as AWAC- is a global alumina business formed as a joint venture between Alumina Limited (40% owned) and Alcoa Inc, (60% owned). With an international network of alumina refineries in the United States, Brazil, Suriname, Spain and Australia, AWAC is a recognized industry market leader with approximately 10% of world alumina production. Around 90% of its refined alumina goes to feed smelters producing aluminium for the transport, aerospace, building, construction and packaging industries.
In a recent financial disclosure, the ASX-listed Alumina (AWC) said AWAC production came in at 3.2 million tonnes in the second quarter of 2016, in line with the first quarter figures.
10. Jinjjiang Group (China) – Hangzhou Jinjiang Group owns a number of alumina production lines and produces smelter-grade sandy alumina. The Group has recently set up a joint venture company with Aluminum Corporation of China, or Chalco, named- Huajin Aluminum, to build an alumina plant in Baiyun District of southwest China's Guizhou province, at a total cost of around Yuan 3.8 billion ($608 million). The Qingzhen Alumina Project, comprising the 800,000 mt/year alumina plant, will take 12 months to complete.
Top 10 Alumina Companies in the World