Aluminium And Aluminium Alloys Ceramic Filters Cost
Ceramic Foam Filter, also known as ceramic filter membranes, ceramic plates, ceramic plates, filter plates, etc., are new filter media made by corundum, silicon carbide and other special processes.
Ceramic Foam Filter Features
It can effectively remove large inclusions in aluminum liquid and adsorb micron-sized fine inclusion particles, which can improve surface quality, improve product performance, improve microstructure and improve yield. It is widely used in the production fields of aluminum profiles, aluminum foils, and aluminum alloys.
Ceramic Foam Filter Making Process
The three-dimensional network structure and the porous foamed organic foam are used as carriers to invade the special ceramic slurry with thixotropic properties, and a special roll extrusion process is adopted to uniformly apply the ceramic slurry to the skeleton of the carrier, and then It is dried and solidified and then fired at a high temperature.
If you want the Ceramic Filters Cost, pls contact sales@adtechamm.com
Ceramic Foam Filter Instructions
1.Clean the filter box.
2.Gently place the Ceramic Foam Filter into the filter box and press the gasket around the filter plate by hand to prevent the aluminum liquid from flowing.
3.Evenly preheat the filter box and filter plate to bring it close to the aluminum temperature. Preheat to remove moisture and facilitate initial transient filtration. Preheating can be carried out 4.using electrical or gas heating. Under normal circumstances, it takes about 15–30 minutes.
5.Pay attention to the change of the aluminum hydraulic head during casting. The normal starting pressure head is 100-150mm. When the aluminum liquid begins to pass, the pressure head will 6.drop below 75–100mm, and then the pressure head will slowly increase.
7.Avoid knocking and vibrating the filter plate during normal filtration. At the same time, the launder should be filled with aluminum water to avoid too much disturbance of the aluminum water.
8.After the filtration is completed, the filter plate is taken out in time to clean the filter box.
If you want the Ceramic Filters Cost, pls contact sales@adtechamm.com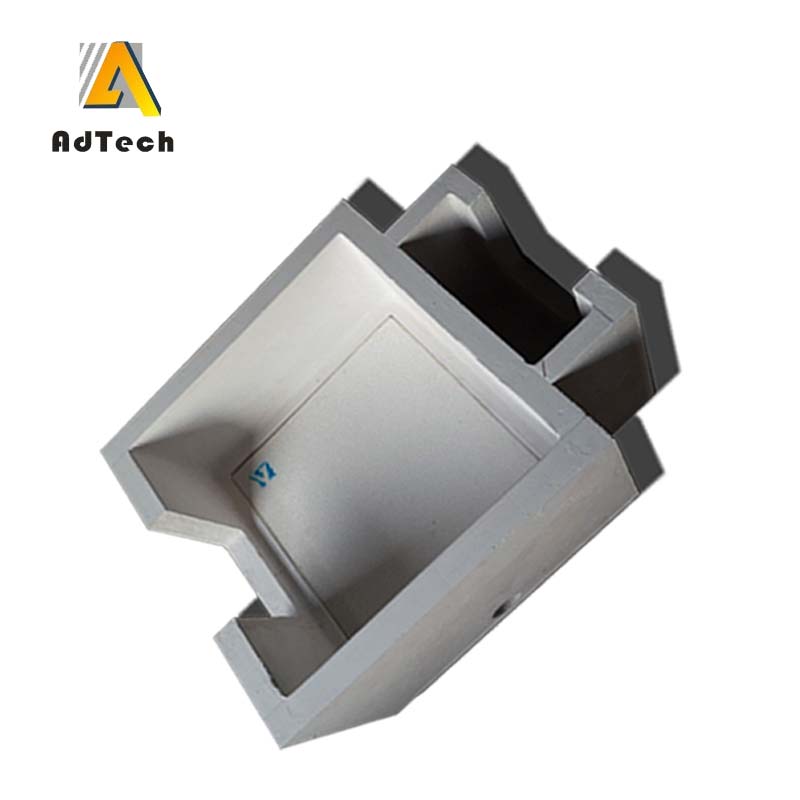 The main brand of Chinese Ceramic Foam Filter
AdTech has been focusing on the development, production and sale of highly absorbing foam ceramic filter plates (CFF) for aluminum alloy casting since 2012. AdTech's foam ceramic filter plate technology is widely accepted in the market for multi-series aluminum alloy products: Micron aluminum foil wool, printing PS board base, can material, elastic packaging material, rail transit, aerospace products, cable electrical conductors, etc.
If you want the Ceramic Filters Cost, pls contact sales@adtechamm.com