Alumina Foundry Foam Filters
Alumina Foundry Foam Filters with a coating for filtering aluminum, silumins, TsAM and other aluminum alloys from slag impurities, oxides, oxide films and gases at a liquid melt temperature up to 900 ° C ..
SHORT DESCRIPTION
Alumina Foundry Foam Filters are made from aluminum-borosilicate glass of type "E" with different weave structures and PPI. The grids are additionally impregnated and heat treated to improve technological and quality indicators – giving the grid rigidity, strength, additional heat resistance and refining ability. They are delivered in rolls with a width of 0.90 m, a length of 80 m and a filter mesh size of 0.6, 1.0, 1.5 or 1.8 mm. Refractoriness – 900 ° С.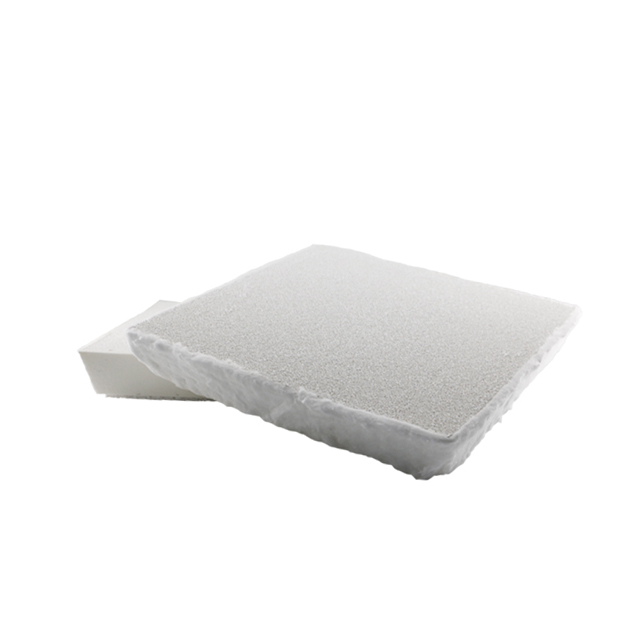 FULL DESCRIPTION
Ceramic Foam Filters are used to filter molten aluminum and its alloys, as well as to manufacture fine filter elements for non-ferrous metals and alloys (aluminum, zinc). The use of fiberglass filters qualitatively cleans nonferrous alloys of impurities and slag inclusions and improves the physical and mechanical properties of color casting. Glass nets and fabrics can also be used for high-temperature gas filtration in the metallurgical industry and the manufacture of high-temperature filters in the production of carbon black.
EFFECT OF APPLICATION
– a sharp decrease in marriage of castings and ingots for non-metallic impurities and slag inclusions;
– reduction of gating systems and energy costs;
– profitability, simplicity and efficiency in use;
– many times cheaper than aluminum filtration technology by foundry and metallurgical foam-ceramic or ceramic filters;
– improving the mechanical characteristics of non-ferrous aluminum casting and the quality of non-ferrous alloys (castings, ingots).