Use Porous Filter Material CFF adopted adsorption principle for filter, which can effectively remove big piece inclusions in molten aluminum, and effectively adsorb tiny inclusions.
No broken bits drop out, effectively reduce the pollution slag from molten aluminum.
Superior thermal shock resistance, improve erosion resistance ability of molten aluminium alloy.
Automatic flow production,fit the filter bowl tightly.
Improve the surface appearance and performance, purify of molten aluminum.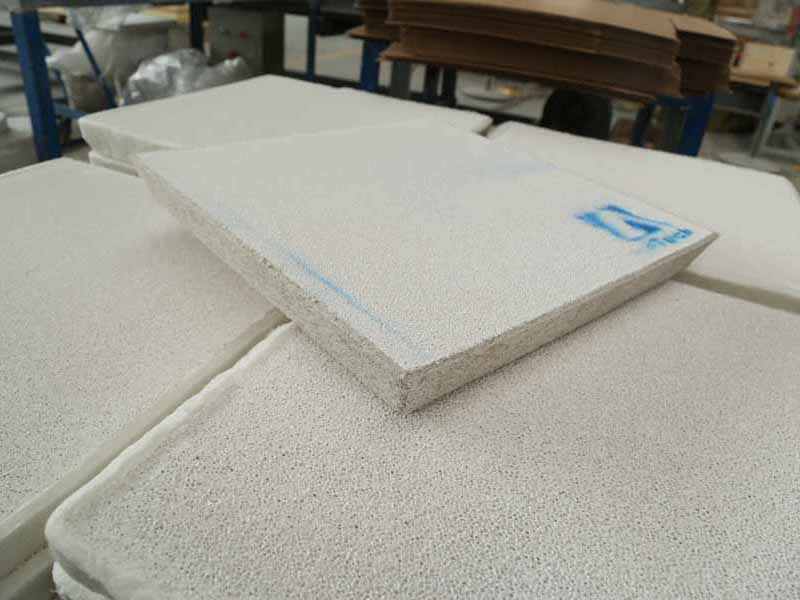 Natural melting points of various metallic elements are very high. The range of melting point of aluminium may vary but generally is around few hundred to more than thousand degrees. It is therefore very necessary that Asian Foundry Filters must have certain properties. Here are some useful properties
It is the percentage of the pore space in the Porous Filter Material Cff. This property is very important in operations as a filter with much larger or smaller porosity can hamper the process. Therefore, it is recommended that porosity must be ideal in terms of the types of molten metal used.
Porous Filter Material CFF from AdTech Metallurgical Materials Co., Ltd has been focusing on research, development, production and marketing of the adhesive Foam Ceramic Disc Filter(CFF) for aluminum alloy casting Since 2012.